Our Team
Lead Pastor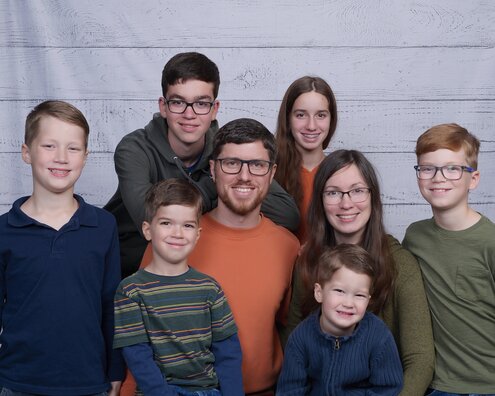 Thomas Overmiller
Thomas grew up in the farmlands of Indiana, served extensively in Milwaukee, Wisconsin, and pastored a vibrant, multiethnic church in Queens, New York City. He enjoys helping people learn and live the Bible, emphasizes God's transforming grace, and values teamwork, consensus, and finding opportunities of service for every member.
When he's not shepherding, Thomas spends time with his wife, Sarah, and their six children. He enjoys bicycling around Fargo/Moorhead, reading and writing about biblical topics, playing board games (like Scythe, Wingspan, and Root), and meeting new people. You might even find him at a coffee shop somewhere in town.
Though he's an avid Mets fan, he also appreciates a good Red Hawks or Fargo Force game. He received his Master of Divinity from Baptist Bible Seminary and blogs at Shepherd Thoughts.
Youth Ministries Director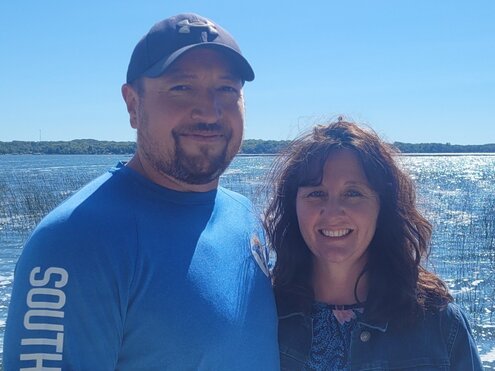 Casey Murphy
Casey and his wife, AmyJo, both graduates of Moorhead High School, have spent the majority of their lives in the F-M area. As long-time members of Brookdale, they have a passion to help teenagers grow in their enthusiasm for Christ, teaching them to serve in ways that will stretch them spiritually and deepen their love for others.
They enjoy traveling, hunting, fishing, and doing anything outdoors along with their four children, who are nearing adulthood. They also enjoy home renovation projects, and Casey is especially interested in biblical archaeology and apologetics.
Both are life-long learners. Casey graduated from Faith Baptist Bible College ('07) and will soon complete his M.Div. training there. AmyJo is a Minnesota State University Moorhead (MSUM) Elementary Education alum, with an M.A. Faith Baptist Theological Seminary and Valley City State University.
Children's Ministries Director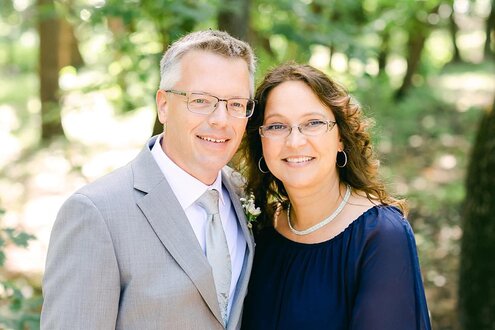 Zach Paxton
Originally from Minnesota, Zach and Shelley have lived in Fargo for the past twenty years. Together, they own and serve Custom Graphics, the printing business where they first met. For more than fifteen years, they've raised four children and have grown spiritually and served wholeheartedly at Brookdale in a variety of ways.
As they guide the Brookdale children's ministries, they hope to help parents teach their children to trust and obey Jesus, providing a safe and caring environment that encourages growth, enjoyment, and understanding for all ages.
In their free time, you might catch the Paxtons on a camping or hiking adventure, taking in a concert, or walking their beloved dog, Loki. You won't miss their contagious smiles! You may even notice some of Shelley's acrylics and other artwork displayed around the F-M area.
Worship Coordinator

Natalie Roisum
Natalie is a grateful graduate of Park Christian School, where she currently assistant coaches highschool girls' volleyball (go Falcons!). In addition to her coordinator responsibilities, she plays guitar for Sunday morning worship and serves in the children's ministries.
Natalie desires to be a Christ-focused, service-minded role model for young people in the church, values meaningful relationships, and embraces life with enthusiasm and joy. She loves being a nanny and is always glad for an opportunity to spend time with her cousins and extended family. She's pursuing an Elementary Education degree through Faith Baptist Bible College.
Administrative & Communications Secretary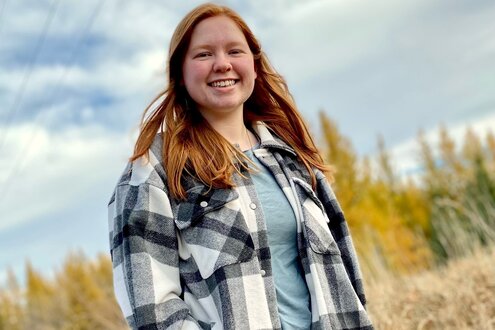 Zerella Olson
Zerella is an enthusiastic honor student in the Ginger Homeschool Academy for Girls - true story! Having been part of the Brookdale family her entire life, she now loves giving back by serving in the children's ministries today, teaching young children to trust and obey Jesus Christ as God and Savior. She also enjoys helping decorate the church for different seasons.
Beyond church life, she enjoys serving at summer Bible camp, gardening, crystal mining, and playing the piano, violin, and ukulele. Zerella desires to be an active follower of Jesus Christ who encourages others to do the same and is grateful to grow in her walk with Christ alongside her many friends in the Brookdale church family.
Our Missionaries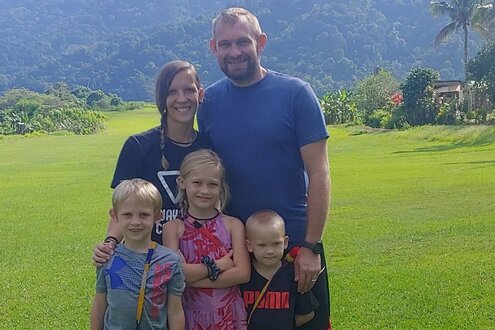 Jason and Tami Hughes
Jason grew up in Papua New Guinea while Tami grew up in St. Johns, Michigan. In partnership with Ethnos360, they are sent by Brookdale to Papua New Guinea with the goal of planting a church among the Lembena people and translating the Bible into their heart language.
Before embarking on this new adventure for Christ, Jason framed houses in Fargo, North Dakota and Tami worked at ShareHouse as they both served faithfully with Brookdale in the Fargo/Moorhead community. They are both graduates of New Tribes Bible Institute.
Jason and Tami value time with family and with their spiritual family in the body of Christ. They especially enjoy coffee dates, family hikes, and traveling. God has blessed them with three young adventurous, curious, and energetic children.
Our Deacons
Building Maintenance
Chip Tranby
Financial Stewardship
Mark Hulbert
Tim Kremer
Member Care
Rodney Johnson
Dan Lund
Jerry Sayler
Technology Support
Brad Harris